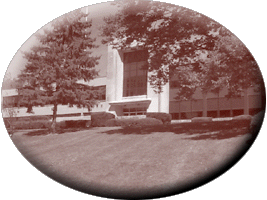 TCS Alumni Page
---
Trojan Connection
-- The Trojan Connection helps alumni stay in touch.

SCHOLARSHIP CHALLENGE
The Class of 1975 would like to challenge all other Troy classes to raise money for scholarships. Their class has already raised $2,800.
For more info, contact Jane Marker with Class of 1975.

---
Class Reunions

We do not have information about class reunions unless organizers contact THS. If you have info about a class reunion, please E-mail the Webmaster. The info will be posted on this page as we get it.


Class Of 1964 -- The class of 1964 is in the planning stages of organizing our 50th Class Reunion to happen in 2014! Contact Reunion Chairman, Ron May at RMay@zoomtown.com or Secretary Becky Moyer Pressel at press0401@yahoo.com with updated address/contact info or for further information.

Class Of 1995 -- The Class of 1995 will be having it's first 20 year reunion planning meeting on Sunday, March 30, at 2pm, at the Troy Library. Discussion will include: venue, date, and budget. All '95 alumni are welcome to join and help out! Our 20 year is fast approaching and 2015 will be here before you know it. Hope many will be able to make it! Please stay informed through our class pages:
Facebook page: https://www.facebook.com/groups/troy95/
Website: http://www2.troy.k12.oh.us/info/Alumni/1995/
Any questions? Please contact Brandy (Iddings) Joins at (937) 216-0464 (text or call anytime).


---
Class Pages
Class of: 1959, 1961, 1964, 1969, 1970, 1972, 1973, 1975, 1976, 1978, 1980, 1981, 1986, 1991, 1992, 1993, 1995, 1998

---

General Info