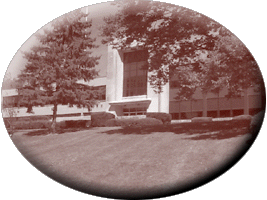 TCS Alumni Page
---
Trojan Connection
-- The Trojan Connection helps alumni stay in touch.

SCHOLARSHIP CHALLENGE
The Class of 1975 would like to challenge all other Troy classes to raise money for scholarships. Their class has already raised $2,800.
For more info, contact Jane Marker with Class of 1975.

---
Class Reunions

We do not have information about class reunions unless organizers contact THS. If you have info about a class reunion, please E-mail the Webmaster. The info will be posted on this page as we get it.


Class Of 1971 -- The Class of 1971 will have their 45th reunion on the weekend of Sept. 30-Oct. 2. Homecoming football game on Friday night. Dinner at the Eagles campground on Saturday night. Picnic on Sunday. Check out our Facebook page. Contact Robin Bartley for more information...e-mail: rbartley@woh.rr.com or phone: 937-216-4440. View flyer.

Class Of 1996 -- The Class of 1996 will be having it's first 20 year reunion planning meeting on August 6-7, 2016. Saturday, August 6 @ 10 am - THS Tour. Meet at Ferguson Drive entrance, no RSVP required. Saturday, August 6 @ 6:30 pm - Adult Dinner @ Troy Elks. $35/person. RSVP and payment required by July 23. Group photo will be taken and made available for purchase. Sunday, August 7 @ 10 am - Adult co-ed dodgeball tournament at Troy Junior High. Teams and spectators wanted! Sunday, August 7 @ 1:30 pm- Family carry-in lunch at Duke Park, shelter 3 by the playground. No RSVP required; just bring a dish or dessert to share. For more information, contact Amita (Patel) Snyder at 937-308-3564.


---
Class Pages
Class of: 1961, 1964, 1969, 1973, 1975, 1976, 1980, 1992, 1995, 1998

---

General Info