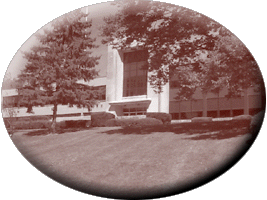 TCS Alumni Page
---
Trojan Connection
-- The Trojan Connection helps alumni stay in touch.

SCHOLARSHIP CHALLENGE
The Class of 1975 would like to challenge all other Troy classes to raise money for scholarships. Their class has already raised $2,800.
For more info, contact Jane Marker with Class of 1975.

---
Class Reunions

We do not have information about class reunions unless organizers contact THS. If you have info about a class reunion, please E-mail the Webmaster. The info will be posted on this page as we get it.


Class Of 1964 -- The class of 1964 is in the planning stages of organizing our 50th Class Reunion to happen in 2014! Contact Reunion Chairman, Ron May at RMay@zoomtown.com or Secretary Becky Moyer Pressel at press0401@yahoo.com with updated address/contact info or for further information.

Class Of 1973 -- The class of 1973 will be having their 40th Class Reunion on October 11-12, 2013. Friday – Football game. Saturday – Golf Outing, tours of THS and Van Cleve, lunch at K's. Saturday Evening – Dinner, DJ and cash bar at Eagles Recreation Park / Troy Urbana Rd. Facebook Page: http://www.facebook.com/groups/THS1973 For more details, please send e-mail to THS73Ohio@gmail.com or rzjacobs@woh.rr.com or call 937.266.2914.

Class Of 1983 -- The class of 1983 will be having their 30th Class Reunion the weekend of September 27-29, 2013. Questions? Please contact Kathy Kingham-McIntosh at troyclassof1983@gmail.com or 937-839-BAND (2263). Schedule is:
Friday, Sept. 27 – Attend Football Game – 7:00 p.m. - Troy Memorial Stadium (free tickets – Seating at east end of stadium)
Buffalo Wild Wings after Game (approx. 10 p.m.) – 2313 W. Main St. Troy, OH (Buy your own….)

Saturday, Sept. 28 – Tour of Troy High School – 10:00 a.m. (enter glass doors facing Junior High)
Lunch at K's – 11:30 a.m. – 117 E. Main St., Troy, OH (Buy your own…)
Golf at Miami Shores Golf Club – 1:00 p.m. – 402 E. Staunton Rd., Troy, OH (cost to follow…)
Reunion at Elks Ballroom – 6:00 p.m. – midnight – 17 W. Franklin St., Troy, OH. Cost: $15 per person. Business Casual dress. Activities. Finger Food (wings, nachos, etc.). Cash Bar
Sunday, Sept. 29 – Picnic at Troy Community Park – 11:00 a.m. – 5:00 p.m. Shelters 9-10-11 (near back of park along river levy). Meat provided. Bring a dish to share. Bring equipment for activities (tennis rackets, basketballs, etc.)
Class Of 1988 -- The class of 1988 will be having their 25th Class Reunion the weekend of October 11-13, 2013. Please contact Pat Wolfe at patrickw36@icloud.com for additional information.


---
Class Pages
Class of: 1959, 1961, 1964, 1969, 1970, 1972, 1973, 1975, 1976, 1978, 1980, 1981, 1986, 1991, 1992, 1993, 1995, 1998

---

General Info